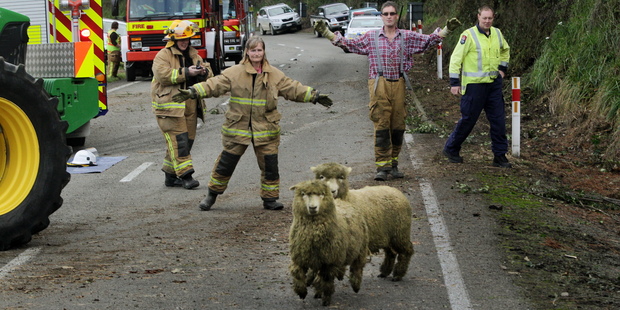 Stories making headlines around the regions include the first online observatory now built in Masterton and the truck driver and his sons who had a lucky escape when their stock truck drove off a bank.
Wairarapa astronomers have chosen rural Masterton to build the first online observatory in New Zealand.
A truck driver and his two sons have had a lucky escape in Dannevirke.
A Mount Maunganui Lotto outlet is celebrating after selling a winning $9.83 million Powerball ticket
An estimated $1000-plus was raised on Saturday to help the family of two and half year old Mostyn Baigent
Former Rotorua man and promising league player Martin Bartle has lost his battle with testicular cancer
A family is struggling with the loss of an adored mother, daughter, and sister.
Some of the best photos from the Bay of Plenty Times were auctioned off last night.
The Schroder family, from Hastings, is one you just might want to go to war with.
It may not be Rotorua's most thrilling tourist attraction but for two young American brothers a knitting lesson was a great way to spend a chilly day.
Vogel St in Dunedin became part of an interactive outdoors museum exhibit for a day.
Wanganui's historic paddle steamer Waimarie has been thrown a lifeline by the district council.
And finally last drinks at the Captain Cook Tavern's final Saturday night came early.
Other stories making headlines around the regions:
Quilt exhibition draws large crowd
Distracted drivers branded a danger
Supply of firewood tightening.
Napier's homeless offered soup service