Bankrupt accused of impersonating Peters' aide to get dirt on MP.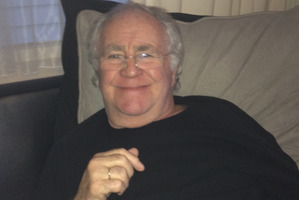 One of the central figures in Brendan Horan's demise as an NZ First MP has been accused of impersonating one of Winston Peters' senior advisers.
Colin Henderson, 65, was living with Horan last November when the MP was accused of taking money from his mother. Horan has denied any wrongdoing and says he remains confident his name will be cleared. But he was removed from the NZ First caucus on December 4 and is now an independent MP.
Horan has accused Henderson of leaking details of the family dispute to a newspaper and now NZ First officials have admitted they believe Henderson had been gathering information using the name of a party worker.
On January 21, a man phoned a former business associate of Horan's claiming to be NZ First senior press adviser Frank Perry and to be calling on behalf of the then Speaker of Parliament, Lockwood Smith.
The business associate, speaking on condition of anonymity, claims the man asked him: "Does Brendan Horan owe you money?"
He became suspicious when he was given a fake email address and his fears were confirmed when he later contacted the real Frank Perry.
Perry, who is often referred to as Peters' right-hand man, said he had not made the call and he too believed it was Henderson. He had approached Henderson about it and reported his suspicions to the party.
"I told my employer and left it at that."
Detective Inspector Greg Turner said the police had received a complaint from Horan. "Tauranga CIB do hold some documents into this matter, but it is not currently an active investigation."
Henderson was a director of clothing importers House of Pagani, which was fined $841,400 on 120 charges involving smuggling clothing from Asia in 1997.
Henderson is alleged to have borrowed $120,000 from Ted Edwards in 2008 to start art dealership Planet Art. This week, Edwards said he had not seen a cent of the money and the loan has ballooned out to $200,000. Edwards had sworn an affidavit on his experiences with Henderson for Horan.
Another man, Richard Mitri, said Henderson ran an office out of his Epsom home for a period.
Mitri, who is blind, said they were supposed to export wood chips to Fiji but the business came to nothing.
Habitual Fix boss James Tucker said he paid $12,000 to a business associate of Henderson's in China for printing and packaging work that never arrived.
"We got shafted and we've written off $12,000. I've made a complaint to the police and they didn't want to know."
In February 2011, Henderson was declared bankrupt after failing to pay for a consignment of ashtrays.
A few months later, he moved into Horan's Mt Maunganui home. The MP said he had known Henderson in the 1980s through water polo and took him in because he was unwell.
But he kicked him out after the stories about his taking money from his mother's estate began to appear in the press. Horan said he felt betrayed by Henderson.
When contacted, Henderson denied impersonating Perry. He also denied being the source of newspaper stories, and said there was no truth to the allegations of alleged creditors and business partners.