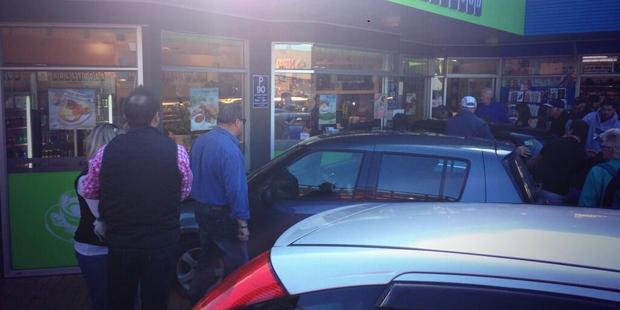 A woman was sitting outside a North Shore cafe when a car crashed into her and pushed her through the side of the building this afternoon.
Ellen Lear, a staff member at Hollywood Bakery in Orewa, said she heard a loud bang and saw outside furniture coming through the glass shop front about 11am.
"It was so loud. The side of the shop is all made of glass so it all shattered and all the tables came through.
"I saw men trying to lift the car up and I knew someone was hit. The woman was actually half inside the shop - you could see her from the inside."
About 10 people managed to lift the vehicle and get the woman out.
"She had facial injuries, she was bleeding from her face and her head, but she was awake."
Ms Lear had spoken to the woman who was driving the car.
"She's a really lovely lady. Her foot's slipped onto the accelerator and she's clipped the front of another car and both cars have gone into the front of the bakery.
"She's really upset about it. It was a complete accident. She's really shaken up and she just seems really nice."
The injured woman has been taken to hospital.
- APNZ