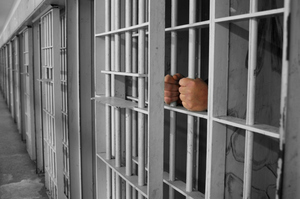 A West Coast woman who used her pregnancy as an excuse for not attending community work has been sent to prison for a month.
Toni-Lea Bower was warned in the Greymouth District Court by Judge David Saunders last month that there was a mother-child unit at Christchurch Women's Prison, and she would be going there if she did not complete a community work order.
Judge Saunders was dubious about Bower's claim that she was too ill to go to the Greymouth detention centre, suggesting the Probation Service put a tracking device on her.
"If you had a GPS on her I think that you'd find her out and about," he told the Probation staff.
Remanding Bower for a month, the judge then advised her to "knuckle down".
"If you have half a brain in your head you will find your way to the work centre. I don't think that you are that unwell."
Over the following month Bower completed only one more day's community work, presenting medical certificates excusing her from others, but the Probation Service did not accept them.
On Tuesday, Judge Paul Kellar said his only option was to send her to prison.
"You have had three cumulative sentences for violent offending and anti-social behaviour, and from everything I have read I could have no confidence that you would comply if I allowed you to finish them."
- The Greymouth Star