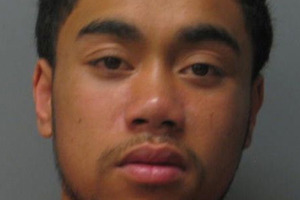 A teenager who brutally attacked an 81-year-old woman during a daylight robbery has been sent to jail after the Court of Appeal quashed his original sentence of home detention.
Darren Murphy Fidow was 18 when he robbed Patricia Sutcliffe of her bag at a West Auckland shopping mall in 2011.
Mrs Sutcliffe suffered a broken hip and arm when Fidow ran up behind her as she walked to her car and tackled her to the ground before wrenching her handbag away.
At the time of the robbery, Fidow was on bail facing burglary charges.
Mrs Sutcliffe, now 83, spent more than three months in hospital, is still in constant pain and can no longer walk without a crutch.
In February, Judge Philippa Cunningham sentenced Fidow to nine months' home detention for the attack, to be served at a drug and alcohol treatment facility.
But the Court of Appeal has overturned the decision and sent Fidow to jail for two years and four months.
Yesterday, Mrs Sutcliffe said she was thrilled that justice had been served. "That serves him right. I hope he suffers like he's made me suffer - and I'm certainly still suffering in this cold weather with my bad hip.
"It's very good that he's not gotten off scot-free after all. I feel much safer knowing he will be locked away in jail."
The Solicitor-General appealed against the original sentence on the grounds that it was manifestly inadequate.
It was argued that Judge Cunningham had applied discounts at Fidow's sentencing for the "inappropriate purpose of reducing the length of prison sentence sufficiently to enable a substitute sentence of home detention to be imposed".
The Solicitor-General submitted that the sentencing "should not have been driven by that aim", and that Judge Cunningham did not assess the totality of the sentence for all Fidow's convictions before she considered the appropriateness of home detention for the specific offending against Mrs Sutcliffe.
The Court of Appeal ruling, issued yesterday, concluded that the sentencing process "miscarried" and Fidow should be resentenced.
"We are satisfied that a resentencing is warranted ... We are satisfied that standing on its own, the burglary warranted a starting point of one year's imprisonment.
"The final outcome on resentencing is therefore that the terms of home detention imposed by the sentencing judge are quashed and instead cumulative sentences totalling two years and four months' imprisonment are imposed."
It noted there was a "potential element of inhumanity" in sentencing a person to jail who had escaped imprisonment at the first instance.
"However, that result is justified when an error in principle warrants reconsideration of the entire sentencing exercise, and a sentence of imprisonment is the inevitable consequence of correcting that error."
Fidow must surrender himself to the registrar of the Auckland District Court by 10am on Monday. From there he will be taken to prison.