Schools alert parents to risks said to be associated with controversial ask.fm site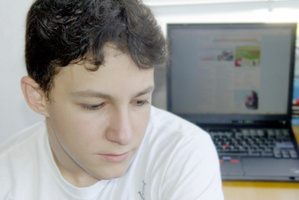 New Zealand police have contacted the owners of a controversial social networking website which enables bullying and has been linked to overseas suicides.
Schools are alerting parents to the bullying risks associated with ask.fm, a website which allows users to pose questions to each other anonymously.
NetSafe chief executive Martin Cocker said the anonymity possible on the website, and that it was mostly used by those still at school, had created bullying problems.
While some questions are as harmless as "what's your favourite movie?", teenagers have received posts questioning why they don't kill themselves or self-harm.
NetSafe is now receiving a steady number of calls relating to bullying between school students, some of which had occurred on ask.fm.
Victims often know the people posting abusive messages and will be "friends" with them on Facebook, but they are left in the dark if the bully has chosen to hide their identity.
Parents, schools and police face the same problem when trying to investigate serious cases of abuse. Yesterday, police urged extreme caution when using the website.
"The prime message is don't use it, to be honest. But also to reiterate the message that young people should use the settings on the site and block anonymous questions," said police national media manager Grant Ogilvie.
Ask.fm is the creation of brothers and internet entrepreneurs Ilya and Mark Terebin and is run from the company's headquarters in Latvia.
As of April, the website had around 40 million users, with thousands signing up daily.
Ask.fm could not be reached for comment yesterday.
St Cuthbert's College is one of several schools to send a letter to parents alerting them to the website.
"We were aware from a couple of other schools that the level of concern about the website was mounting," principal Lynda Reid said.
Both NetSafe and New Zealand police are discussing their concerns with ask.fm.
In April, the suicide of a 15-year-old schoolboy in Britain was linked to ask.fm, after he received abuse on the site.
NetSafe and police are not aware of any such cases in New Zealand.
Police have not received any criminal complaints involving use of ask.fm.
Staying safe on ask.fm
• NetSafe recommends that young users of ask.fm prevent anonymous questions being posted by choosing "do not allow anonymous questions" in their privacy settings.
• It is possible to block an abusive user after receiving a second message from them, by pressing "block" next to each question.
• Users can also use a "report" button to notify the site of abuse.