Experts say user-pays for couples fighting over children lets powerful partner dominate.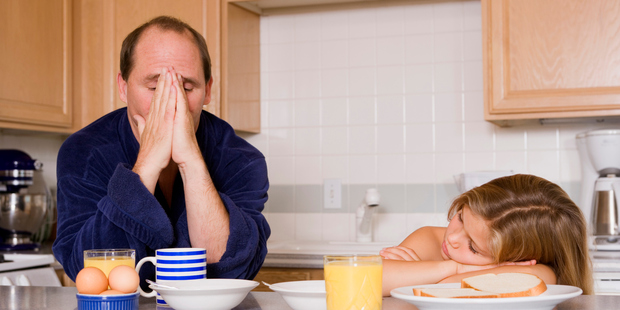 The latest version of the Government's family law reforms will create a "law of the jungle" because many people won't be able to afford justice, lawyers say.
Parliament's justice and electoral committee has made no concessions on a proposal to replace free counselling for separating couples with compulsory pre-court mediation by private dispute resolution services for a fee, expected to be about $900, on top of a $220 fee introduced last year for applying for a care-of-children order.
It has also specified for the first time that couples arguing over who gets the children will probably pay a third of the costs of reports ordered by a judge from psychologists or other experts, and all costs if a parent wants a second opinion.
They will also have to pay an unspecified share of the costs of a lawyer for the children, although the bill greatly reduces the number of cases requiring lawyers for children by allowing judges to decide if it is necessary for a child's wellbeing.
Otago University law school dean Mark Henaghan, the lead author of Butterworths Family Law in New Zealand, said the fees would drive many parents to accept what the other parent or a mediator proposed, even if it wasn't in children's best interests, because they could not afford to fight.
"The law of the jungle means the more powerful party will dominate," he said.
"We are abandoning people to their own devices, which ends up in more fights, more arguments, and that has consequences for the children."
The Law Society's family law chairman, Garry Collin, said provisions banning lawyers from acting for separating couples until after mediation, and then only at a judge's discretion for an initial settlement conference, would not stop wealthy parents paying for legal advice outside the court but would bar partners on lower incomes from getting advice on legal aid.
"Those who are wealthy will do just fine," he said. "The poor are often women who don't have income, can't pay for advice and won't get it."
The select committee has allowed up to four hours of legal advice on legal aid before a dispute reaches court and up to three hours' counselling before mediation.
It says about 60 per cent of disputes going to mediation would qualify for aid.
"People above the [legal aid] threshold would be required to arrange FDR [family dispute resolution] privately and pay for it themselves," the committee said.
"FDR is likely to be less expensive than hiring a lawyer and proceeding to a defended hearing in court."

User-pays justice
Separating parents will pay:
• $220 fee to apply for a care-of-children order.
• $900 fee for compulsory mediation.
• One-third of the cost of expert reports ordered by a judge.
• All of the cost of second opinions.
• Some of the cost of lawyers for children.