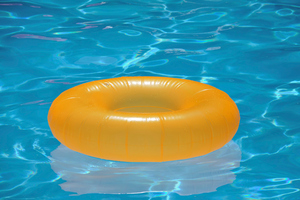 Grey district aquatic centre staff were astonished this morning when a four-year-old boy arrived for an early morning dip.
The boy was alone when he turned up at the pool just after 7am, dressed but without a towel or swimming togs.
According to a pool spokesman, the young lad was not upset or worried, "he was coming for a swim".
Police were called and while pool staff were waiting for them, they entertained the boy and let him play games on their computer.
Greymouth police Constable Damon Monks said the boy's grandmother was contacted and she quickly collected him from the aquatic centre.
Police believe the boy had been away from his nearby home for about an hour.
When they knocked on the parents' door they were not aware that their child was missing.
"The boy lives a couple of hundred metres away from the pool and while he would have had to cross a couple of main roads, he obviously knew his road rules making it safely to the pool," Mr Monks said.
Before he was reunited with his family, pool staff also let him enjoy a paddle in the pool and he headed home happy, with a big smile on his face.
- The Greymouth Star