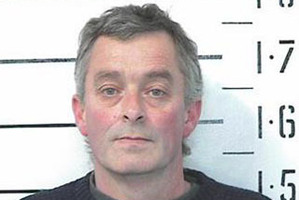 A man serving a life sentence for killing his wife with an axe has appeared at the High Court to argue he has been wrongly denied parole.
John Frederick Ericson represented himself in the High Court in Wellington today for the continuation of his judicial review of the Parole Board's 2012 decision.
Ericson was sentenced to life in prison for killing his wife Sandra in 1999 by striking her in the back of the head with a tomahawk 22 times while she slept.
Today the High Court was told that while the review against last year's decision has been progressing, the board had again denied him parole.
Ericson waived his right to attend the hearing in May this year on the basis that the previous decision was still under review.
The court heard the board could not be satisfied that Ericson would not pose an undue risk to the community and had declined parole.
Justice Alan MacKenzie also heard further argument today on Ericson's claim that Parole Board member Neville Trendle, a former assistant police commissioner, was friends with his wife's brother, former detective Allan Battershall.
Justice MacKenzie had adjourned the case in February while affidavits were filed on the matter.
Ericson said Mr Battershall was involved in undercover police work in Wellington, and during that time would have reported directly to Mr Trendle.
He said he distinctly remembered an occasion at Mr Battershall's home when other under cover police officers were present.
``I will not say in front of the media what I'm aware of but I was privy to all of it. I can describe the people, the cars they were driving at the time, all of it,'' he said.
Ericson also claimed his parole decisions should be based on the Criminal Justice Act 1985, which was in force when he was convicted, rather than the later Parole Act 2002.
He said the board were denying him parole as a deterrent against future offending rather than because he posed a risk to the community.
Ericson also said he believed parole was being denied because he intended to take a further appeal against his conviction, based on information in his corrections file which had just been released to him.
Daniel Perkins, counsel for the attorney general, said Mr Trendle's affidavit differed significantly from Mr Ericson's.
``Mr Trendle has no recollection of meeting Mr Battershall and the circumstances described by Mr Ericson are inherently unlikely,'' he said.
``The events he describes are a considerable amount of time ago and he has a particular recollection, but Mr Trendle's recollection is a more coherent and compelling version,'' Mr Perkins said.
Mr Perkins said the law was clear that the Parole Act did apply in Ericson's case, and was applied in his previous parole hearings.
He said the Act did not apply any retrospective punishment on Ericson, as parole was not a right prisoners were entitled to.
Justice MacKenzie reserved his decision.
- APNZ