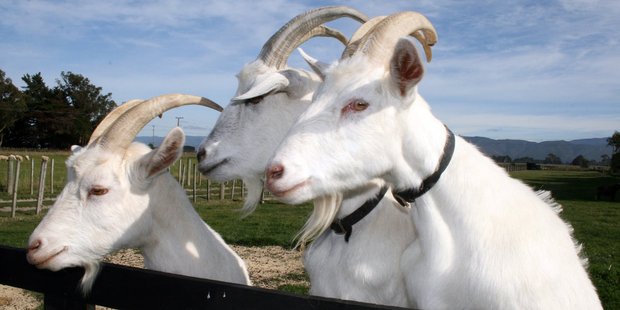 Stories making headlines around the regions today include chilling screams that caused concern in Kerikeri and a man who has taken an "oriental" approach to middle age.
The shrill bleats of goats hiding in bushes sparked a police callout when they were mistaken for human screams.
Brian Carter has rid himself of a gaudy mid-life crisis and taken on an Oriental persona.
All 72-year-old Ian Holor wanted to know after crashing his bike was when he could go windsurfing again.
Roy Nathan hasn't forgiven himself for killing someone while drunk driving.
A Rotorua grandmother wants the world to know that a police traffic fine for not wearing her seatbelt was worth it.
Don Speak could only watch helplessly as his house burned down just across the road.
Plans for a $100 million waterfront hotel in Dunedin have been rejected.
A farm worker has come forward and claimed his $300,000 lotto prize in Owhata.
Cranford Hospice is reeling from an estimated $193,000 funding cut as the Hawke's Bay District Health Board tightens its purse strings.
A Tauranga family is lucky to be alive after an extinguished candle set fire to timber framing inside a wall.
Two takahe have waddled off into a brave new world in the Orokonui Ecosanctuary.
A 14-year-old Carterton boy "erratically" driving a stolen ute lost control and crashed into Greytown's White Swan Hotel.
And finally who would you leave home to see?
Other stories making headlines around the regions are:
Uncorking info for a top vintage.
Tragic loss relived for teens.
Pair first in court after major drug bust.
Age no bar if you've got talent.
Trio face charges over swan killings.
Robber threatens dairy worker.
Fundraiser for woman injured in horrific accident on OE.