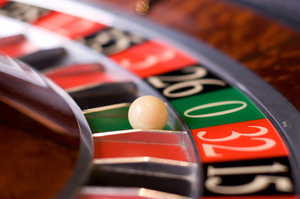 The equivalent of an extra 240 poker machines are part of the SkyCity casino deal, with gambling opponents warning they could lead to new addiction problems.
The boost in numbers comes from the inclusion of "automated tables" in the SkyCity deal. The 12 extra tables allow up to 20 people at each of a cluster of new machines to play games from a central computer.
"They are de facto pokies," said Dr Fadi Anjoul at the University of Sydney's Gambling Treatment Clinic, which is experiencing a surge of problem gamblers who gambled and lost big on automated table games.
"It looks like a different game but the engine inside will be almost identical."
The final deal has yet to be hammered out between the Government and the casino although a "heads of agreement" released last month revealed the concessions. SkyCity and the Government are up against a mid-June deadline on negotiations over the changes in the gambling law.
An outline of the deal has been agreed and would see the casino and hospitality company build a $400 million International Convention Centre in return for concessions on the law.
The detail of the deal revealed the increase in poker machines was lower than expected with SkyCity securing 230 extra machines, well short of the higher predictions of 500 extra machines. By adding in the other 240 seats at 12 automated tables, the number climbs close to the prediction.
The casino stands to make almost as much money off the 12 extra electronic gaming machines as off pokies - the KordaMentha review of the SkyCity deal valued the pokies at $91 million and the table games at $85 million.
Dr Anjoul said table games and pokies were "almost identical".
He said those concerned about deals with gambling providers should look at the opportunity it offered for the Government to minimise gambling harm. He said the automated table screens could be programmed to stop regularly to play health messages warning about problem gambling.
SkyCity executive Gordon Jon Thompson said the automatic games were "significantly different" from pokies.
"As the name suggests, they are table games that are automated. They have the same rules as traditional table games."
Problem Gambling Foundation spokeswoman Andree Froude said the machine-like repetitive play meant it would have a similar compulsive appeal to pokies. "It is a much faster pace of play. It is easy and quick to lose lots of money."
Green spokeswoman on gambling Denise Roche said she was not surprised SkyCity had worked to maximise its profit.
"I am surprised by how easily the Government swallowed the bait and upped the stakes for problem gamblers," she said.
A new book on the machine gambling industry, Addiction by Design, says automated tables can be as profitable for casinos as poker machines. They offer side games, encourage players to bet against each other and would "play faster and offer more aggressive betting".