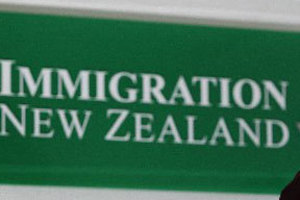 An Auckland immigration adviser's actions have been labelled "disgraceful" by the industry's watchdog after he reportedly conned a vulnerable woman out of $3000 and made disparaging comments about people based on their ethnicity.
The Immigration Advisers Complaints and Disciplinary Tribunal found that Hakaoro Hakaoro charged a woman grossly excessive fees when he knew there was nothing he could do to help her.
The tribunal ordered him to to refund the $3000, pay a penalty of $8000 and banned him from holding a licence for two years.
The tribunal was told that in August 2011, the woman asked Mr Hakaoro for help because she was in New Zealand illegally and had been told to leave the country.
He charged her $3000, claiming he would help her get a visa, but he did not even lodge her application.
The tribunal also identified unprofessional conduct in relation to Mr Hakaoro's response to the complaint, concerning him disparaging people of a particular nationality.
"Hakaoro furthered his denigration of people of a particular nationality, justifying his comments with claims such as 'over 95 per cent of my [clients of that nationality] have misled me and Immigration New Zealand'," it said.
The tribunal decided that, in light of his unwillingness to change and "significant ethnic bigotry", he must be removed from the profession as soon as possible to remove the risk of exposing the public to further exploitation.
"The offending was at the highest end of the scale, it involved egregious abuse of a vulnerable client," the tribunal's decision said.
"His disgraceful disparagement of people based on their ethnicity satisfied me Mr Hakaoro is utterly unfit to be a licensed immigration adviser."
Registrar of Immigration Advisers Barry Smedts said Mr Hakaoro's conduct was "appalling" and Immigration New Zealand would no longer have any dealings with him.
"The majority of licensed immigration advisers do good work, are honest and upstanding people. Unfortunately, here we have one who has completely abused his power and taken advantage of a vulnerable woman in the Pacific community at a time when she needed help the most."
- APNZ