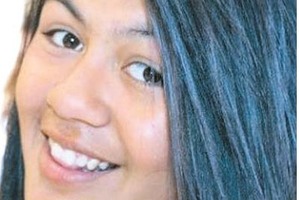 Police say there is no evidence a molotov cocktail started a fire in Rotorua which killed a 14-year-old girl.
Mihinui Tamiana died and a number of other teenagers suffered burns or smoke inhalation after the fire ripped through a factory where partygoers were sleeping early on Sunday morning.
A petrol generator was believed to have started the fire, but a friend yesterday claimed the blaze was caused by a molotov cocktail which was thrown into the building.
Police today said witness accounts and physical evidence did not support that claim.
Detective Senior Sergeant Zane Smith said the fire was believed to have started inside the building near some mechanical equipment.
"As yet no witness has confirmed the use of a molotov cocktail and as yet no physical evidence has been found to support that theory.
"At this early to stage it is important that we work through the physical evidence and witness accounts and keep an open mind as to the cause.''
Mr Smith said police still had a large number of people to talk to, but they had to take the age and emotional wellbeing of witnesses into account.
"We fully appreciate that the family of the teenager who died and the wider community want to know what caused this fire. It has been a tragic loss of life and it is vital that we are thorough in our investigation.''
Mr Smith said anyone with information about the fire should contact Rotorua police.
Hours before the fire, police had been at the factory to shut down a party involving more than 100 teenagers.
Police were called to the Riri St property at 11.15pm on Saturday after reports of disorder at the party.
Four teenage boys were arrested and the party was shut down just after 11.15pm, when officers moved the crowd away.
Despite ongoing police patrols of the area, a handful of teens returned to the building to sleep there.
Five other teenagers who were burned or suffered smoke inhalation from the fire were discharged from Rotorua Hospital on Sunday.
Danya Hansen is still recovering at Waikato Hospital where he is being treated for serious burns to the arms, chest and face.
A witness said a firefighter tackled Danya as he tried to get back into the building to try to save Mihinui.
- APNZ