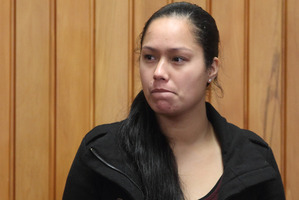 A teenage girl sentenced to life imprisonment for the "dreadful" murder of retired Opotiki school teacher John Rowe has had her appeal dismissed.
Lori Leah Te Wini was last year sentenced to life in prison for the 2008 murder of the 78-year-old, with a minimum non-parole period of 10 years' imprisonment.
Last month Te Wini's lawyers appealed the life sentence in the Court of Appeal on the basis it was "manifestly unjust" and asked for it to be replaced by a finite sentence of eight to 10 years.
They submitted Te Wini had lacked murderous intent, referring to a psychiatric report which suggested she acted impulsively under pressure from her cousin and co-offender Courtney Churchward.
They said her relationship with her then 17-year-old cousin meant she was likely to have joined in the attack to please Churchward, who played the principal role.
The lawyers pointed to Te Wini's extreme youth, just 14 at the time of the murder, and the fact she was suffering from post-traumatic stress disorder as a result of serious childhood abuse.
They claimed she was suffering from "victimhood" as a result of that abuse.
However, in his decision released yesterday, Justice John Wild dismissed the appeal.
"Along with Ms Churchward, Ms Te Wini was involved in brutally murdering a defenceless old man in his bed in his own home at night.
"As counsel for Ms Te Wini rightly acknowledged, it was a dreadful crime," he said.