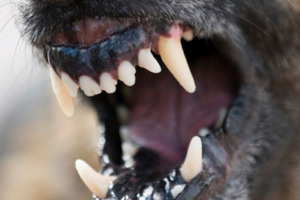 Police and Auckland Council are yet to decide whether to destroy a dog which bit a 5-year-old boy on the face or whether charges will be laid over the attack.
The child suffered serious injuries when he was bitten at a home on Walters Rd in Takanini about 6.30pm yesterday, St John northern communications manager Norm Ngatai said.
The dog was initially reported to be a pitbull but an Auckland Council spokeswoman said was a Staffordshire bull terrier.
It was being held in a animal shelter while the council animal control officers continued their investigation into the incident.
The council was yet to decide whether the animal would be destroyed, and police were yet to determine whether any charges would be laid.
The boy was today in a stable condition in Middlemore Hospital, after initially being listed as serious, a hospital spokeswoman said.
Mr Ngatai said the dog was believed to be a family pet.
"We were unsure where the dog was before we arrived, so our ambulance crew were instructed to head straight into the address just on alert in case the dog was around.
"Sometimes you have to weigh up the danger when you're entering a scene like this. Obviously when someone's sick you want to get in there as quick as you can.''
- APNZ