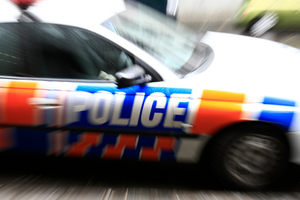 Police in Wanaka have solved the mystery surrounding an altercation in Ardmore St which left a large amount of blood outside the Wanaka Minimart.
After reviewing CCTV footage of the incident, which occurred early on May 6, police identified the two women involved and have now spoken to them both.
The women explained to police they were "having a play-fight and it got out of hand", Constable Peter Reed, of Wanaka, said.
One girl received a suspected broken nose in the incident, which was the cause of the blood stains on the footpath and store frontage.
She had not sought medical attention.
Police had called for assistance from the public to identify the women, amid fears one of them may have been seriously injured.
The pair had been let off with a warning and would be writing letters of apology to the store owner.
Constable Reed said the women remained friends.