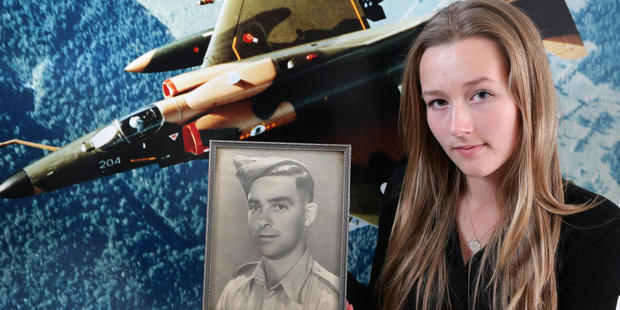 Auckland-born student Diana Drysdale became a military cadet at 13, and has only ever wanted to be in the airforce.
But the 15-year-old, who lives near Brisbane, will not be able to fulfil that dream in her adopted home of Australia because her family will never qualify as residents.
She is one of thousands of Kiwis who have been tripped up by a 2001 law change in Australia which not only removed expats' access to permanent residency - the minimum threshold for joining the military - but also access to welfare, higher education and other support services.
"She is devastated. All she wants to do is serve," said her mother Robyn Drysdale.
A former New Zealand territorial soldier will this week launch a campaign to change these rules. Duncan Sandilands initially fought to help Kiwis to enlist in the Australian Defence Force but has expanded the scope of his campaign to seek full equality for expats across the Ditch.
"We believe it's apartheid," said Mr Sandilands, who moved to Australia in 2004.
The Fair Go 4 All campaign was backed by a group of Queensland-based human rights lawyers who believed the treatment of New Zealanders was unjust discrimination. The Returned and Services Association has also lent its informal support.
RSA president Don McIver was concerned that the Australian policy went against the history of co-operation between New Zealand and Australian soldiers.
The Drysdale family, who moved to Australia last year, could apply for permanent residency in Australia, but the odds were stacked against them. Robyn's husband is older than 50. Neither his pilot training nor her legal skills are jobs Australia has on its wanted list. And neither parent has a university degree.
If Diana was to join the military, she would have to start her career in another field which the Government was keen on - such as medicine or engineering - and hope to gain residency further down the line. She would not qualify for a student loan while studying.
The Australian law change was designed to stop backdoor migration from the Pacific Islands and Hong Kong Chinese, who gained New Zealand residency to settle in Australia. Mrs Drysdale believed that the effect it had on military recruitment was unintentional and undesirable.
"The military recruitment people here say they can't believe it either. They get applications every week from Kiwis wanting to join. It is crazy."
Mr Sandilands, 53, served as a territorial soldier for seven years. His frustration with being excluded from the ADF was deepened by his family's rich Australian history - his great-grandfather was Lord Mayor of Melbourne and his grandfather fought with Australian troops at Gallipoli.
As part of the Fair Go 4 All campaign, he was launching a website and was lobbying politicians on both sides of the Tasman.
Kiwis abroad
700,000 New Zealanders in Australia
200,000 arrived after 2001
$2.5b paid by Kiwis in income tax in Australia
Read more: www.ozkiwi2001.org