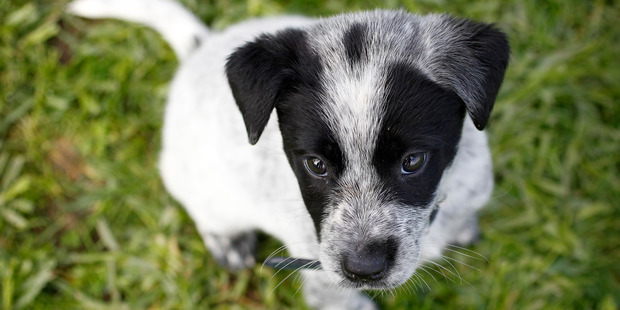 A shivering litter of tiny blue heeler puppies was dumped on city streets this week - on one of the coldest nights of the year.
Up to 10 pups were abandoned after their owner is believed to have refused to pay a small fee to leave them at the Hamilton Pound.
The nominal fee, to encourage desexing, is $20 in Hamilton and $40 in Auckland. However, it is reviewed in each case and it is unlikely the blue heeler owner would have been asked for $200.
After the visit by the unidentified owner, six blue heeler pups were found wandering by members of the public the same night temperatures in the Waikato region plunged as the first big chill of the winter struck.
Shelter staff confirmed someone had tried to surrender 10 blue heelers but there was no way to be sure they were the same pups.
The six were found in streets around Domain Park in Hamilton. No others have been found, despite extensive searches.
Hamilton City Council spokeswoman Fiona Sutton said the pups would be prepared for adoption.
Sutton said there had been an increased number of unwanted puppies in the past month and she urged owners to desex their pets.
Also this week in the deeper - and colder - south, four mastiff-cross puppies were dumped in Oamaru. They were due to be euthanased as there was no room at the animal shelter or SPCA but shelter staff used social media to seek homes. The puppies were vaccinated, wormed and went to new homes.
Vicki Whitaker from the Western Animal Shelter in Auckland said animal pens were overflowing.
"This is, unfortunately, a seasonal trend that we see when the weather starts to turn cold and wet and the realities of having to walk a dog two to three times a day becomes too much for some," she said.

• Do you have information the litter of blue heelers? Email: news@hos.co.nz
• Want to express yourself about abandoned pets? Email: letters@hos.co.nz