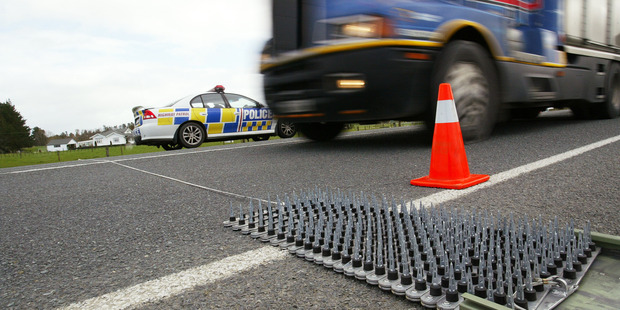 Stories making headlines around the country today include a teen involved in a police pursuit in Northland and terror as a tornado hits.
A 14-year-old boy driving a stolen car passed a school bus and a logging truck while fleeing police during a 20-minute pursuit in Northland.
Mane Mathews wasn't hanging around when what he described as a tornado struck his aunt's house at Whangape early on Tuesday afternoon.
The Wanganui firefighter who resuscitated a puppy rescued from a burning house says he did not think twice before blowing oxygen through the dog's nose.
The killing of a cat in Ngongotaha has led to pleas for residents to report roaming dogs.
Rotorua dancing sensation Kirsten Plowman is off to the bright lights of Hollywood.
Armageddon hit Hamilton last weekend bringing anime, manga, celebrities and sci-fi together.
A prominent Tauranga professional has avoided a criminal conviction and had his identity kept secret after admitting he assaulted his young son during a dispute over a cellphone and iPod.
An impassioned plea by a Rotorua woman whose partner was shot dead by his companion has been acknowledged in the new Firearms Code.
A Hastings charity shop was targeted by thieves who stole five donation boxes.
A bizarre series of events that led to a Greytown student assaulting a classmate in a cemetery has resulted in the attacker being convicted.
The Punakaiki seawall, breached by waves, will be inspected once the rough seas which have pounded the coastline this week die down.
The king tides resulted in water running into the gardens of houses about noon yesterday.
Finally police are urging drivers to take care over this holiday weekend.
Other stories making the headlines:
Northlanders to get their fireplaces checked out
Former bouncer sentenced for assault
Tauranga builder sentenced to life in prison
Sixteen people arrested in drug operation
Sinclair leads NZSS netball team to second title
A 50-year-old former Te Kopuru man wins twice
Busts net drugs, Cash ... and a horse float