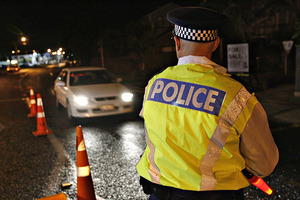 Five people have died in crashes on the country's roads already this week, as police brace for Queen's Birthday weekend - a notorious period for road fatalities.
It's the only winter public holiday, and with the wet and icy weather currently affecting much of the country, police said the risk of crashing was significantly higher.
The official Queen's Birthday holiday period runs from 4pm today until 6am Tuesday. But already this week five people have been killed on the roads.
This morning near Rotorua, a woman was killed as she travelled on State Highway 30 and crashed with another vehicle at the intersection of Whirinaki Valley Rd.
Two people were killed in crashes yesterday - a motorcyclist died when his bike collided with a car on SH45 in Taranaki, and a teenager was killed and another injured when the car they were in hit a power pole in south Wairarapa.
Emergency services said the 18-year-old driver didn't know his 17-year-old passenger was dead on the seat beside him.
On Wednesday night, a person was killed when a truck and car collided near Kaikoura, and on Tuesday a truck driver was killed and another injured when their vehicles collided in Kerikeri.
During last year's Queen's Birthday weekend there were four fatal crashes around the country, resulting in seven deaths. There were 92 reported injury crashes, 17 being serious.
The Ministry of Transport estimated this equated to a total social cost for the country of $37 million.
National crash risk data compiled by police indicated that crashes caused by alcohol, speed, and other bad driving behaviour tend to increase over Queen's Birthday Weekend.
Assistant Commissioner Road Policing Dave Cliff said police would be focusing on alcohol, restraints and speed this weekend, with a variety of tactics in place, including routine breath testing and a lowered 4 km/h speed tolerance.
"The lowered speed tolerance was introduced at Queen's Birthday Weekend three years ago, and has been in place for all holiday weekends since. In that time, it has had a positive effect on driver behaviour, with a decrease in crashes since its introduction. That translates to fewer people killed, maimed or injured.
"The message to all motorists this holiday weekend is really very simple - drive to the conditions, pay attention, don't drink and drive and make sure you are wearing your seat belt."
Since 2000, 88 per cent of fatal crashes on Queen's Birthday weekend have occurred on "open", or rural, roads.
- APNZ