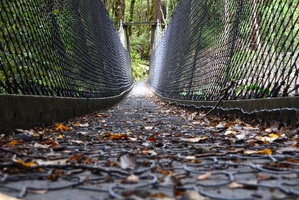 A man missing in the Tararua Ranges has been found.
The 22-year-old from Upper Hutt went into the area yesterday looking for a dog he had lost.
Senior Constable Tony Matheson said at around 10:15am searchers made contact with the man via cellphone.
He said the man had spotted what he thought was his dogs foot prints in the snow and followed them down until he ended up in a creek.
Tony Mathewson said this morning the man then walked up to a higher altitude which meant he had cellphone reception. He then arrived at a hut where a search and rescue team was waiting.
He is alive and well, but the dog is still missing.