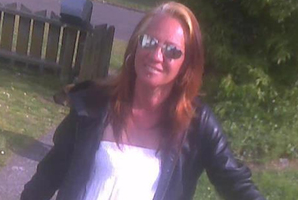 The first words spoken by the Rotorua woman who was dragged for two kilometres behind her car in an alleged kidnapping attempt were about her children.
Ana Eriepa is facing a long recovery in Waikato Hospital, but is understood to be communicating with family members at her bedside.
An associate said she would need multiple skin grafts on at least one of her legs.
But when she was well enough to speak, she was more concerned about her children than her own condition.
"The first thing she said was, 'Where are my kids? Where are my kids'," the person said.
"She's in a bad way, but she is one hell of a tough woman and she will get through this."
Horiana Mikaere, who with her husband Jason ran the Te Piringa youth drop-in centre near Ms Eriepa's home, said she was devastated by the news of her friend's injuries.
But she did not doubt Ms Eriepa would recover, as she had when she had a stroke some years ago.
"I was told she had a stroke and it took her three or four months to get back on her feet again."
"She's determined, that woman. She came out of that stroke and had to teach herself how to talk, walk and eat again."
Mrs Mikaere used to mentor one of Ms Eriepa's sons, and her church would often deliver leftover food to their home and others in the neighbourhood.
"She is a wonderful, beautiful person but she just picks the wrong men.
"Her kids are just beautiful too. You would always see them out in the community garden we started, helping with spades and stuff. They are beautiful kids."
Mrs Eriepa, 37, was severely injured on Saturday when she was dragged behind a car travelling at 100km/h between Putaruru and Tokoroa.
Sonny Te Aramoana Waiti, 26, has been charged over the incident.
A source said Waiti was associated with Ms Eriepa's previous partner who left the Rotorua woman and their four children late last year.
Waiti went to visit the man in late April, thinking he still lived at the Clinkard Rd home he had shared with Ms Eriepa.
He and Ms Eriepa began a relationship, although some of her friends did not approve.
"I only met him once at the West End pub and he was telling her, 'Shut the f*** up and roll me a smoke'," said a friend of Ms Eriepa's who asked not to be named.
"I felt embarrassed for her, she didn't deserve that.
"She's chosen her path in life and she can be a bit loud, but she is a good woman.
"She's got your back and she's got a heart of gold."
The Herald revealed this week that Ms Eriepa had received a $15,000 payout from ACC.
Waiti is to reappear in the Rotorua District Court on June 10.