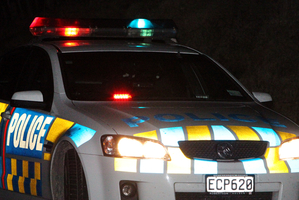 A woman held at gunpoint in her rural Canterbury home had only recently moved in before the attack by three armed men.
Police investigating the Tuesday night incident say information from the public has so far failed to provide any leads.
Detective Sergeant Jennifer Hooke said "a number of people'' had contacted police about the possible offenders "but none of these leads has proved positive''.
"This was an extremely distressing confrontation and especially frightening for a young woman who was alone in a house that she had just moved into. Fortunately she has a good support network around her to help her through this difficult time,'' Ms Hooke said.
The woman was confronted by the men who forced their way into her house, struck her in the face, and held her at gunpoint.
Police said the men were not known to the woman.
They asked for a person they believed lived at the home but the young woman did not know the person's whereabouts.
"One of the men held the woman at gunpoint while the other two ransacked her address. When they didn't find the person they were looking for, the group left in a vehicle that had been left idling outside the address, possibly indicating there may have been a fourth person involved.''
Forensic analysis is being completed on several items seized from he home during a scene examination.
Investigators have also confirmed the gun used by one of the intruders was a double-barreled shotgun.
Ms Hooke said police were attempting to locate a previous occupant of the address. That person, who has not been named, was believed to be outside the Ashburton area.
"Establishing the facts in this incident may take some time. The fact that it occurred at night, in a remote location and well away from neighbouring properties makes it a challenge,'' Ms Hooke said.
Anyone with information should call Ashburton Police on 03 307 8405 or Crimestoppers on 0800 555 111.
- APNZ