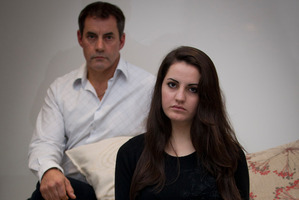 A secondary school is sticking to its decision to ban non-donation paying students from its ball, as another parent calls the policy blackmail.
In yesterday's Herald Tony Hunt criticised Avondale College's stance after being told 17-year-old daughter Jazcinta could not attend the June 15 ball unless he paid the $175 donation - even if he bought a $110 ticket.
The school, one of the largest in the country with more than 2600 students, says if the donation is not paid, students can't go to the ball as it's an "extra-curricular activity" and ticket prices do not cover the cost.
It says the policy will affect only a handful of students, and would not apply in cases of hardship. However, Caroline McMahon, whose son is in Year 12, said she approached the school to explain she could not afford the donation one to two months ago, but was "fobbed off".
As a single parent she said Avondale had helped her out in other areas such as uniforms, but the school ball policy was unfair. She paid as much as she could manage towards school donations and other fees.
"It annoys the hell out of me that they punish the children for something the parents are responsible for.
"Going to the ball is a rite of passage; I don't think it's something that should be denied because the parents can't afford something," she said.
"I think it is despicable that the school is allowed to blackmail the children with this."
Avondale College Board of Trustees chairman Kevin Glubb said the school would stick with the policy, in fairness to those who had already paid donations. However, the rule would probably change next year. He said the policy was made because the ball was heavily subsidised by donations.