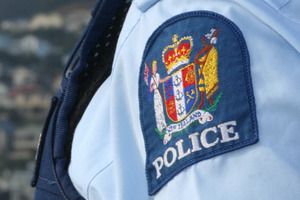 Two police officers were attacked, with one female constable allegedly punched in the face by a former professional boxer, during a routine stop in Christchurch's red light district on Friday night.
A 40-year-old man appeared in court on assault charges on Saturday morning, before being released and arrested again the following day on an unrelated matter.
He's now in custody and will be back in the district court next week on charges of assaulting police, assault with intent to injure, possession of cannabis, and refusing to provide his name and address.
Violent assaults on officers carrying out regular roadside checks are on the rise, especially by offenders high on synthetic cannabis or booze, the police say. Christchurch Police Inspector Derek Erasmus said the level of violence involved in the weekend's alleged attack was rare.
But said it was a "regular occurrence" for his staff to be assaulted while on the beat.
"It's usually in a minor way - being spat on, punched, kicked, that sort of thing," he said.
"Instances where they receive a longer-term injury, such as a broken bone, is thankfully not that common."
Mr Erasmus said the two officers were on patrol in Manchester St, where Christchurch prostitutes tout for business, when they stopped to talk to a member of the public in a parked car.
The man is then alleged to have launched the assault.
The female officer received bruising to her face after being allegedly hit, while the male officer was hospitalised with a "badly broken finger" which required wiring to another finger, as well as other injuries, Mr Erasmus said.
Back-up police officers came to their aid, and the man was arrested at the scene.
The female officer is already back at work, Mr Erasmus said, but her male colleague has been given the week off before a likely return to light duties.
The incident was "sadly all too common", according to the New Zealand Police Association.
"Punches to the face are extremely common and broken bones, while a little more unusual, are not unheard of," said vice president Luke Shadbolt.
There are around 1200 assaults on police officers every year, he said, a level which has remained "relatively stable" in recent years.
But he's noticed a spike in assaults by people either high on synthetic cannabis or intoxicated through alcohol.
And it was the "unprovoked and unpredictable" assaults during basic routine stops which are causing the most concern to police.
"Most people come into the job very open eyed knowing they will be attending incidents involving weapons, firearms, gang members and stuff like that," Mr Shadbolt said.
"But what we're often finding is the assaults are often not from those kinds of incidents, but from the run of the mill, routine stops or checks."
- APNZ