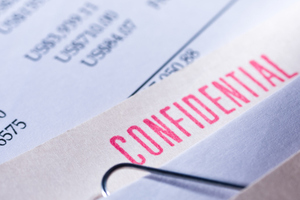 A skip load of confidential Buller District Council financial records spent two days in full public view at the Karamea rubbish tip before the files were buried, Buller's mayor has revealed.
And it's not the first time it's happened.
Pat McManus confirmed today that the council's own contractor, WestReef Services, had dumped the financial records at the Karamea tip last Wednesday.
They were supposed to go into a pre-prepared hole, then be immediately covered over, but there was a ``breakdown in communications'', Mr McManus said.
They weren't buried until Friday, after The Westport News informed council it had received a complaint from a member of the public.
Mr McManus revealed a similar incident had happened at the Westport tip several years ago, when council's contractor also failed to properly follow instructions.
The woman who found the confidential files at Karamea last Thursday afternoon told The Westport News they included lists of payments by named ratepayers, PAYE details for council staff and Punakaiki Beach Camp records.
"There was miles and miles - a huge amount,'' she said.
Mr McManus acknowledged the files included personal information. ``There's always something in there it's desirable not to get out in the public, but it's happened now. It could be another seven years before we chuck that much out again.''
He said the skip had been heading to Karamea to pick up recycling, so staff decided to backload it with council files dating from 2000 to 2006.
Dumping them was cheaper than shredding. ``The rest is history.''
In future, the council could look at shredding files more often, he said.
It had sent them to Karamea because its former Westport tip was now a transfer station and had no consent for dumping.
WestReef manager Stephen Lowe said the company was conducting an internal inquiry into why it had breached its agreement with the council.