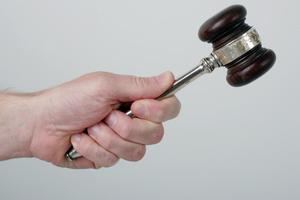 An Auckland restaurateur who took $7000 from an elderly Chinese couple who were seeking his help with their daughter's immigration case by getting her a job in his kitchen has lost his employment battle.
Fengqin Yang and husband Jinfu Zhang were living in Auckland with son Bin and wanted to unite their whole family by bringing daughter Li into their adopted country.
Local restaurant owner William Tan offered both to help Li with her immigration status and to get her a job as a kitchen hand in his restaurant.
The catch was that Mrs Yang and Mr Zhang had to pay him $14,000 for the service.
The couple gave him $7000 in cash up front, but when they found out it was illegal in New Zealand for someone to demand a premium for the provision of a job, they asked for their hard-earned savings back.
But Tan denied ever receiving the money.
After chasing him unsuccessfully through the Disputes Tribunal, the couple have now got a chance to get their $7000 back.
An Employment Relations Authority (ERA) decision released today found Mr Tan had lied about never receiving the money.
He's been ordered to pay the $7000 back, and been fined a further $3500 for what the tribunal ruled an "egregious" breach of the Wages Protection Act 1983.
"He (Mr Tan) took advantage of vulnerable and somewhat innocent elderly Chinese people and the authority has an obligation to express society's condemnation of that kind of behaviour," said ERA member James Crichton.
The ERA was critical of Mr Tan's actions after the elderly couple paid him $7000 on or about May 8, 2012, to be reunited with their daughter.
Tan repeatedly denied receiving the cash, claiming the receipt was a forgery without providing the ERA with any evidence to the contrary, and even claiming he was the target of an elaborate attempt to extort money from him.
All of those claims were ruled out by the ERA.
Text messages between the two parties also backed up the elderly couple's story, Mr Crichton says.
A final consideration that weighed with the ERA was Mr Tan's "truculent and aggressive stance" during the two hearings in Auckland earlier this year.
"Tan made little effort to cover up his distaste for being involved with the authority's investigation and provided as little as possible assistance to the authority to assist it to reach its conclusion," Mr Crichton noted.
Costs were reserved.
- APNZ