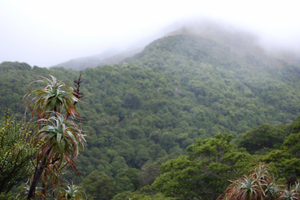 A hunter who fell down a creek in a Southland forest and became disoriented as a polar blast swept in has been found by relieved rescuers battling freezing conditions.
The 38-year-old hunter went missing in the Waikaia Piano Flat area and spent the night in the Southland bush.
He walked out this afternoon and made contact with police searchers.
The hunter required some first aid for what police say appeared to be minor injuries and search and rescue controllers have quizzed him over what happened.
He said he had taken a fall down a creek near his parked vehicle.
Due to darkness and disorientation he made a decision to stay put overnight and to wait for first light before attempting to find his way out.
A helicopter team had been deployed into the area as well as police personnel.
The missing hunter heard the helicopter and walked out at that time.
A police spokesman said it was a particularly good result due to the weather pattern and front coming into the area.
A heavy snow warning is in place, and with a a bitterly cold southerly wind lashing the area, temperatures are barely above zero.
Forecasters are expecting 20cm - 40 cm down to 500m overnight for Southland, Fiordland, Clutha and Otago.
It could even fall at sea level, in some places, says Metservice forecaster Daniel Corbett.
Conditions were treacherous, he said, and only expected to get worse overnight.
"It's bitterly cold at the moment, and tonight it'll be down around freezing or below, with snow down to around sea level."
Severe thunderstorms could hit Marlborough, Kapiti, Manawatu, Wanganui and Taranaki today, and Auckland, Great Barrier Island, Coromandel Peninsula and Northland tomorrow.
Mr Corbett warned motorists especially on high country roads across the country.
But the first wintry blast of the year is only expected to last for two days, before temperatures rise again, and become quite mild by Queens Birthday weekend.
- APNZ