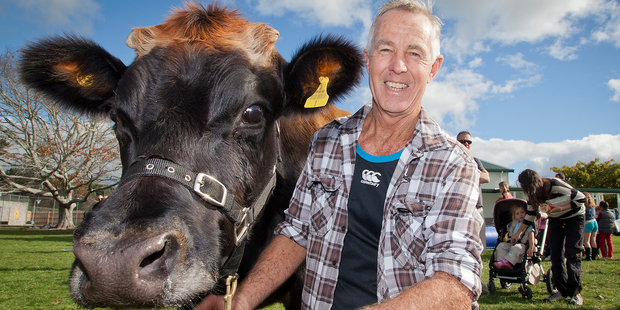 Stories making headlines around the regions today include boy racers who ripped up a section of road in Nireaha on Friday night and a dump of dosh from a real cash cow.
A convoy of boy racers descended upon Nireaha near Eketahuna late Friday night.
Cameo the cow was certainly not down in the dumps as she starred in a rather unusual cash grab at Bethlehem Primary School.
Kiwi listeners throughout Northland are gearing up for the annual kiwi call count survey.
Swansea retirement village residents are "absolutely angry" thefts are continuing.
Dozens of revellers taking part in a ''student flat crawl'' on Saturday night damaged property and invaded a North Dunedin dairy.
In Whangarei a young tagger will likely be jailed if he is caught again.
Bill Pomare was a founding member of the Mongrel Mob.
Several Western Bay dairies still stocking synthetic cannabis are rethinking their decision.
Someone in Rotorua could be $333,333 richer today.
Elizabeth Brown is a bit of a legend when it comes to knitting.
And finally around 50 dogs and their owners took part in the monthly Animal Vision dog-socialising outing in Wanganui.
Other stories making headlines around the regions today:
Technology gives police more time.
New digs for youth in Cafler Park.
Tactics pay off as kids beat college champs.
Funds sought for battle anniversary.
Brigade fire up new water tanker