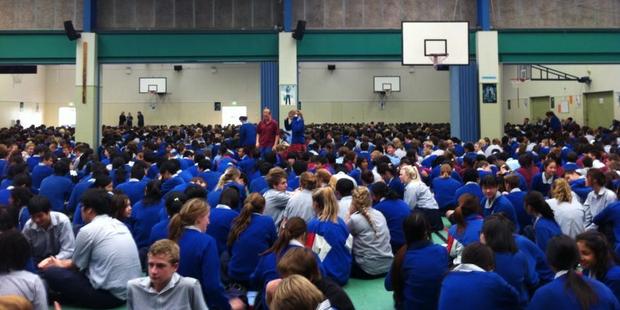 Students were evacuated from an Auckland school this morning following a bomb threat.
Police were contacted by Macleans College, on Macleans Road, Bucklands Beach, after the school received a bomb threat.
Nine police cars were outside the school. Officers could be seen walking from building to building.
Police said they were "assisting the school with advice" and the school was dealing with the matter.
A deputy principal, Mark Phillips, said students were assembled in the gym and that no one was being allowed in or out of the school.
Parents who had heard about the threat and arrived to pick up their children had been turned away.
Chris Marnewick, who lives near the school, said the students were evacuated from the school buildings and gathered at a football field about 200m from the buildings about 9.30am.
"The police are all over the place ... lots of police milling about and going into a gym."
Today was the first day of senior exams.
Principal Byron Bentley said the school office received an email on Saturday afternoon, warning there were bombs hidden on the school grounds.
"It said there were four chemical explosives at the school and that they would go off early this week."
All students were evacuated when the email was spotted by an administration worker as they cleared the weekend's emails.
"I briefed the students and told them what was in the email. Like us many felt it was a hoax," Mr Bentley said.
Just before midday it was announced that all was clear and students could be seen walking back to class.
The school has a roll of about 2500 pupils.
- nzherald.co.nz, NZ Herald and Newstalk ZB