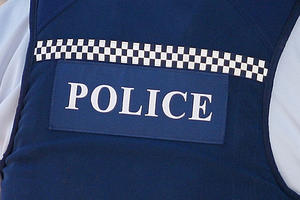 The actions of a few partygoers who threw cans of beer and some rubble at volunteer firefighters called to douse a bonfire at an Alexandra party have disappointed police and the fire brigade.
"The fire brigade was simply responding to a call and their volunteers work for the community, so it was disappointing to see people acting in this way," Sergeant Derek Ealson, of Alexandra, said.
There were about 40 to 50 people at the 21st birthday party in Brandon St on Saturday night and police were called as a back-up after cans were thrown at Alexandra Volunteer Fire Brigade members, Sgt Ealson said.
No arrests were made but police were called back to the party about 1am, after a noise abatement notice had been issued. Police then seized a large stereo speaker.
Alexandra Chief Fire Officer Russell Anderson said a couple of beer cans and some rubble were initially thrown at the firefighters as they entered the property.
The bonfire was quickly extinguished. The actions were a bit disappointing as the partygoers were all local but it was "short-lived" and only a few people were involved, Mr Anderson said.
''Talking to them later, some of the partygoers were also disappointed by the actions of some of their own friends. I think it was an isolated incident,'' he said.
Sgt Ealson said the birthday party was a contrast to the Dunstan High School formal and after-party, held the same evening, which was well organised. Police had nothing but praise for those involved in that function.