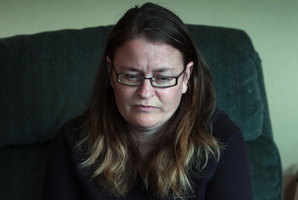 Early childhood educators say they have lost confidence in the Teachers Council and have asked the Minister of Education for all teachers' qualifications to be checked.
This follows the conviction of Tracy Hibberd, who was found to have used forged documents to obtain work in an early childhood centre.
The Teachers Council said it had acted appropriately after being alerted to the case, and systems were being set up to prevent it happening again.
But Early Childhood Council chief executive Peter Reynolds said the case showed the Teachers Council had failed to protect the industry - and children - from those with fake qualifications.
He said the Qualifications Authority found the document Hibberd used had 25 differences from a genuine certificate.
"The name of the qualification on the Hibberd diploma differs from the name of the qualification on a genuine NZ Tertiary College diploma ... It is incompetently forged.
"How can the teaching profession, New Zealand families and Government trust an organisation with this kind of record to secure both the integrity of the qualifications system - and the safety of children from those who might pose a danger to them?"
The Early Childhood Council has asked Education Minister Hekia Parata to order an independent audit of the case, and a checking process on those teaching.
Teachers Council director Peter Lind said there was no indication other forgeries had slipped through the net.
The Tertiary College now supplied a list of graduates for the Teachers Council to check applications against.