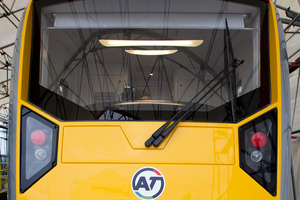 South Auckland train passengers face evening travel curfews unless they want to catch replacement buses, as KiwiRail plays catch-up on its delayed electrification project.
From tonight, special buses will replace passenger trains south of Otahuhu after 8pm from Sunday to Thursday each week until further notice.
Auckland Transport says the disruption to nine services affecting 300 to 350 passengers a night is to allow KiwiRail to continue installing overhead line equipment ready for electric trains to start running in April.
"Given the significant amount of work to be done, closures on Auckland's rail network will be a regular occurrence for the foreseeable future," said spokesman Mark Hannan. He added all valid tickets and passes accepted on trains could be used on replacement buses.
The disruption follows an admission by KiwiRail that it is running six months behind schedule on its $500 million part in Auckland's $1.16 billion rail electrification project, which it was supposed to complete by August in time for the first of 57 new electric trains to arrive from Spain in September.
Spokeswoman Jenni Austin said contractors needed more time on the tracks to bring the overhead lines up to the right level of tension.
"South of Otahuhu is where there are the most trains ... By having these commuter trains stop a few nights of the week when fewer people are travelling gives our contractor a much bigger window to get in there."
Rail commuter Matt Lowrie, the main contributor to a Campaign for Better Transport website, said he couldn't wait for the electrification project to be finished.
"Having a network that isn't shut down at nights, weekends and at Christmas, along with having faster, reliable and more frequent trains is going to have massive impacts on people's perceptions of trains as well as patronage."
Mr Lowrie is particularly disappointed about the delay after KiwiRail staff were told in an internal bulletin in December they were facing "the last big summer push" for Auckland's electrification and basic rail upgrades.
The Government-owned company has since acknowledged a need for another major rail-network shutdown from Christmas and into January to complete electrification work.
Auckland Transport is meanwhile assuring Pukekohe rail commuters, who will face an interruption to one city-bound service on each night of the service disruption, that it is working on a plan to extend electrification to their town.
The existing project runs only as far as Papakura in the south and Swanson in the northwest, but council transport organisation chairman Lester Levy says he expects a decision within months on feasibility and funding for a service which would see electric trains running from Pukekohe to Britomart every 20 minutes at peak times and every 30 minutes at other times.
A report to his board in November estimated that the extension would cost about $113 million, but would offer an economic return of $2.10 for every dollar invested, given that the population of the Franklin district around Pukekohe is expected to more than treble to almost 80,000 residents by 2041.
Off the tracks
What's happening
Buses to replace trains from 8pm south of Otahuhu from Sunday to Thursday each week.
Reason for the disruption
To catch up on Auckland's $1.16 billion electrification project for the first new electric trains to start running in April.
Scope of electrification project
Fifty-seven new three-car trains to run on 85km of tracks from Britomart to Papakura in the south and to Swanson in the northwest.
Possible extension
To Pukekohe for an extra $113 million.