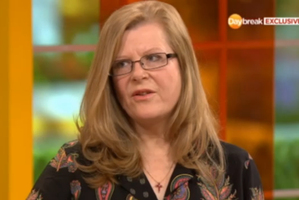 The heroic woman who confronted one of the terrorists in Thursday's savage attack in London lived in New Zealand for some time and both her children call Auckland their hometown.
Ingrid Loyau-Kennett's son, Basil Baradaran, who went to Mt Albert Grammar, said he was "totally awestruck" by her actions.
The 48-year-old mother was on a bus when she spotted the butchered body of a soldier on the road. She got off and confronted the terrorist.
Mr Baradaran, 23, said his first thought was for her safety but when he saw she was "intact", he couldn't believe what she told him.
"I don't know what was going through her mind or how she found the strength to do what she did but I'm totally awestruck. I'm about as proud as a son could be," he told the Daily Mail.
Mr Baradaran said his mother raised him and his sister Pawony, 24 - who went to Marist College in Mt Albert - as a single parent after their father returned to France when they were young.
On Facebook, both list Auckland as their hometown.
Mr Baradaran called his mother caring, loyal and very, very protective. "She could have walked away or stayed on that bus but she was determined to help. She has a real passion for helping people.
"As amazed as I am by what she did, it's actually what I've come to expect from her."