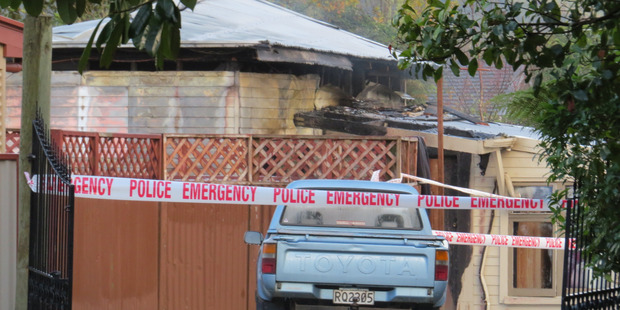 A neighbour with a garden hose was unable to douse a garage fire early this morning which killed a man.
Three fire engines and a police vehicle attended the scene on Kaniere Road, just before the township, where firefighters quickly doused the blaze and found a man dead at the scene.
The police cordoned off the site and there was no sign of anyone at the house.
Neighbour Rex Keenan's first reaction was to leap over the fence and try to put the fire out, but to no avail.
"The wife alerted us and we jumped the fence and tried to put it out with a garden hose. That was a waste of time. It was well alight by the time we got there."
When asked about the nature of the fire, Mr Keenan said he was more concerned with trying to put it out and did not notice.
"I didn't really think about that, I was more worried about the situation that was there."
He said he knew the in-laws of the man who died as they had previously owned the house.
The firefighters' West Coast Area Commander Mark Boere said the local fire team responded quickly but the man was dead by the time they had put the fire out.
"Essentially the brigade got called out at 4:20 where there was a well-involved structural fire. The crew found the shed at the back well-involved. The original suppression was really quick. Once they suppressed the fire they came across a deceased person."
Mr Boere said the fire did not appear suspicious, nor caused by any criminal activities, but they would have to wait for a full investigation from their own investigator who had yet to arrive at the scene.
"Certainly at this stage there is an investigation under way and we are waiting for an investigator to arrive."
- APNZ