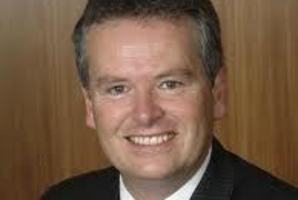 Supreme Court judge Robert Chambers, who died on Tuesday, was to have been knighted in the Queen's Birthday Honours, the Governor-General has revealed.
The honour has been bestowed on Justice Chambers posthumously.
Lieutenant General Sir Jerry Mateparae said today that Justice Chambers was to be made a Knight Companion of the New Zealand Order of Merit for services to the judiciary.
The appointment was approved by the Queen before Justice Chambers' death and was to have been announced on June 3.
"Given the special and very sad circumstances, his appointment has taken effect from 20 May,'' Sir Jerry said.
"As at that date, he is now entitled to be referred to as Sir Robert Chambers, KNZM, QC.''
Sir Jerry said it was with great sadness he learned of the death of Sir Robert, who would be remembered as one of New Zealand's great legal minds.
Sir Robert was appointed to the Supreme Court in 2011 following a distinguished career as a barrister, Queen's Counsel, and later Judge of the High Court and Court of Appeal.
"His untimely death at such a young age is a significant loss to the legal community and to New Zealand.''
Sir Jerry said he extended his sympathies to Lady Chambers, Sir Robert's wider family, and friends and colleagues.
"I hope that it is of some comfort to them that he had been advised before his death that he was to receive this honour, so that he had the pleasure of knowing that his distinguished service and achievements were to be publicly recognised in this way.''
Sir Robert died peacefully in his sleep in Wellington on Tuesday night.
His funeral will be held at the Auckland Town Hall on Monday.
- APNZ