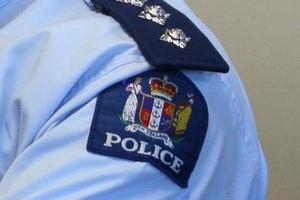 A sinister attack on a teenage girl in her Northland home has police warning the public to be cautious when opening doors to strangers.
Whangarei detectives are investigating the assault of a 15-year-old girl at a house in Marsden Point Rd, near Ruakaka, on Wednesday.
Investigation head Detective Sergeant Shane Pilmer said a man walked down the driveway of the house, knocked on the door and spoke to the girl about 9.45am.
After speaking to him the girl closed the door and turned to walk back inside the house.
The man had then pulled the door open and entered the house.
Mr Pilmer said there was a struggle between the girl and the man - the girl ending up on the ground. The man had then tried to sexually assault the teenager in the house.
However, at the same time someone had left a neighbouring property and that appeared to have disturbed the attacker.
The man had run off and was last seen on Marsden Point Rd. Mr Pilmer said the girl had raised the alarm with a friend who rang police.
She suffered cuts and bruising and was seen by ambulance staff at a nearby house.
Officers were quick on the scene and a police dog and handler were also called but were unable to find a track.
"She was obviously shaken up," Mr Pilmer said.
The man was described as a light-skinned Maori in his 30s, of medium build, with bushy eyebrows.
At the time he was wearing a black beanie, a black long sleeved T-shirt, black pants and boots.
Police are urgently calling on anyone who may have seen a man fitting the description near the intersection of Marsden Point and Princes Rds.
"Someone may have seen this person running along the road."
Mr Pilmer also issued a warning.
"Police would also ask that if any members of the public have any strangers come to their property that they are very cautious about whether they open their doors to them or not," Mr Pilmer said.
"If they do and they are unsure about their reasons for being there then they should ring 111 immediately."
If you think you can help police or have information about this incident contact Detective Sergeant Shane Pilmer 09 430 4589 or the Crimestoppers line anonymously, on 0800 555 111.
For more articles from this region, go to Northern Advocate