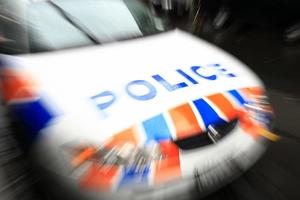 The Hastings RSA is reeling after $50,000 worth of equipment used to help war veterans and the elderly was stolen.
"It's disgusting and despicable, especially because it's for the welfare of older people," RSA president Trevor Hardie said.
"We're trying to keep them in their own homes, instead of rest homes, but this has put the kibosh on that."
The property was taken overnight Wednesday from a locked shed in Hastings which had been used to store oversized items and overflow from the RSA for about three years.
It is believed the thieves may have scoped out the area, as they used specific tools to cut a bolt which secured the heavy roller door.
A ride-on lawn mower was a huge loss for the RSA, which employed two full-time staff to mow 40 to 50 lawns a fortnight.
"We did a lot of fundraising and also got some money from the gaming machines to assist with this facility," Mr Hardie said.
"The service has been going for about seven or eight years now."
The high-tech mower was worth $35,000.
'This is certainly a high-value burglary," Hastings Detective Sergeant Jason Crowe said. "What makes it worse is that this is equipment used to benefit the community. But that's not of any concern to the thieves.
For more articles from this region, go to Hawkes Bay Today