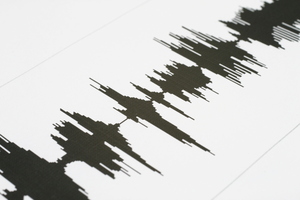 A magnitude 7.4 earthquake has struck near Tonga this morning.
The quake occurred at 5.19am local time (4.19am NZT), 287km southwest of Nuku'alofa, at a depth of 171km, the US Geological Survey reported.
Matangi Tonga Online reported the jolt "shook homes and rattled windows" in the capital, but no damage has been reported.
No tsunami warning has been issued by the Pacific Tsunami Warning Center.
The Tonga tremor was picked up on quake drums across New Zealand, and caused GeoNet's system to falsely identify two strong earthquakes.
The GeoNet website reported a magnitude 6.1 and a 5.9 earthquake about 5.25am off the East Coast, but these have since been deleted.
- nzherald.co.nz