Council wants clear rules for disciplinary tribunal because blanket ban on name disclosure not working.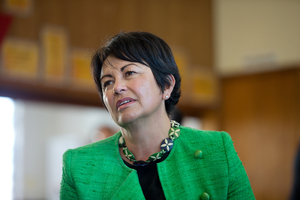 The Teachers Council wants a major review to clarify name suppression for teachers who are hauled before its disciplinary tribunal because it feels that its approach of blanket name suppression is not working.
The council's policy on teacher conduct and naming offenders has come under the spotlight after several cases involving sexual offences.
A comprehensive review of the Teachers Council released this week found that the education system was working well by international standards, but that the regulatory body was not fit for the 21st century.
The review committee made sweeping recommendations for the council such as creating a new, independent professional body, raising the threshold for becoming a teacher, and more regular assessment of teachers.
The review also found that the council's rules were unclear and "confused" when it came to dealing with individual teachers' conduct.
Teachers Council director Peter Lind said that in the absence of clear legislative guidelines for naming teachers who had been disciplined, the council gave blanket suppression to any offenders.
He felt that the Education Act should be amended so that teachers had similar legal protection to doctors.
"If we had those, then it would answer some of the calls about whether or not these cases should be heard in public."
Secondary Principals' Association president Tom Parsons echoed the need for clear rules which made teachers accountable but also protected innocent parties.
"There are not many teachers who support anything that's happened previously with the confidentiality and ... no justice being seen to be done."
The report found that child safety in schools was the top priority. Education Minister Hekia Parata has released a discussion paper with recommendations for reform.
Teacher conduct
The council's complaints process was considered too closed to the public, slow and cumbersome, and had led to too few de-registrations. The review recommended that the council develop a code of conduct and that the law be changed to allow serious offences to be referred immediately to the Disciplinary Tribunal.
Registration
The council did not give the same emphasis on developing professional practice as the legal or medical professions. The committee recommended that membership of the Teachers Council should be separate from the issuing of a practising certificate, and that teachers should have to renew their certificates more regularly than every three years.
Teacher competence
The committee recommended raising the bar for the profession by requiring teachers to hold a post-graduate qualification.
Accountability
The council needed to be more accountable to the public with regard to teaching standards, competence and conduct. The committee said it should have to produce an annual report, and that the minister should have power to demand information or an audit.
Governance
The committee recommended a smaller eight-person council board with all members appointed by the Education Minister.