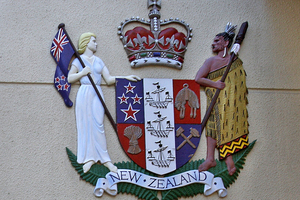 A doctor who has admitted slapping his wife three times in the face has escaped conviction.
The doctor, in his 60s, appeared in Auckland District Court today where he was granted interim name suppression to protect the identity of his family.
The doctor's lawyer Ron Mansfield told the court how his client was dedicated to working in his community and had been under stress when he had an argument with his wife.
Police were called to the man's house in a leafy suburb of Auckland in the early hours of the morning after the doctor slapped his wife in the face three times.
"Both were extremely shocked that it reached that point," Mr Mansfield said.
The fight happened in front of the couple's children.
Mr Mansfield said the doctor had been under a huge amount of stress at work but since the incident he had undergone counselling for dealing with stress.
"He's been man enough to admit what he did."
Mr Mansfield said his client had made changes in his life and the couple were now back together.
"No matter the job you work in or where you reside, no one is infallible and if we're not careful we can succumb to work pressures in this way," Mr Mansfield said.
Police prosecutor Brent Thomson said police did not oppose the discharge without conviction and would have offered diversion if it had not been a family violence charge.
Judge Philip Recordon praised the doctor for acknowledging what he had done wrong from the beginning.
"You've done what is required to do and you've done it on a voluntary basis. In fact, you've gone further in many respects."
He said a conviction would impact on the doctor's work and agreed with Mr Mansfield that a discharge without conviction was appropriate because the consequences of a conviction would outweigh the gravity of the offending.
- APNZ