Man who attacked and robbed elderly woman serving home detention.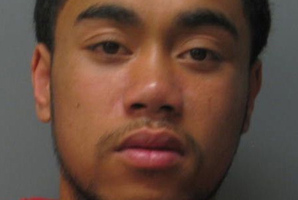 A man who was sentenced to home detention after permanently disabling an elderly woman when he robbed her of her bag at an Auckland shopping mall was given a "manifestly inadequate" sentence, a court has been told.
Today at the Court of Appeal, the Crown appealed against the home-based sentence given to Darren Murphy Fidow, who attacked 81-year-old Patricia Sutcliffe at a Massey shopping centre in 2011.
Mrs Sutcliffe suffered a broken hip and arm when Fidow ran up behind her as she walked to her car and tackled her to the ground before wrenching her handbag away from her.
At the time of the robbery, Fidow was on bail facing burglary charges.
Mrs Sutcliffe was in hospital for more than three months in constant pain, and can no longer walk without a crutch. She is now 83-years-old.
In February Judge Phillippa Cunningham sentenced Fidow to nine months' home detention for the attack, which he was serving at a drug and alcohol treatment facility, Odyssey House.
The maximum penalty for aggravated robbery was 14 years in jail.
Fidow was also ordered to pay reparation of $600 to Mrs Sutcliffe in weekly instalments - which were to start after his sentence ended.
At the Appeal Court today, Crown lawyer Megan Inwood said Judge Cunningham erred in calculating the sentence length, which resulted in the sentence being "manifestly inadequate".
She took the judge's starting point of three years, nine months and after making deductions for Fidow's youth, remorse and early guilty plea, as well as time already spent in custody, arrived at a sentence of two years', four months.
Home-based sentences could only be considered if the sentence was less than two years.
Fidow's lawyer Peter Winter said there were mitigating factors that should be taken into account such as immediately showing police where he had hidden Mrs Sutcliffe's bag, which still had money inside it.
He also said the starting point was at the high end of the scale.
Mr Winter said the motive for Fidow stealing the bag was to buy alcohol and if he was sentenced to jail, his alcohol issues would not be addressed like they were at Odyssey House.
"Home detention would combine rehabilitation with the punitive aspect," he said.
The judges reserved their decision today.
Mrs Suttcliffe was being supported by the Sensible Sentencing Trust.
Its spokesman Garth McVicar said he hoped the Appeal Court made an example of Fidow.
"I think our courts have got the job of establishing what's right and what's wrong in society and setting parameters. They've got the opportunity now."