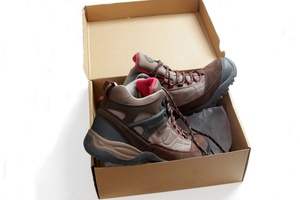 A Greymouth fisherman claims he was so drunk that he walked out of The Warehouse without paying for the socks and boots he had donned in the store.
In the Greymouth District Court, Caden John Dash, 18, was fined $700 and ordered to pay $50 reparation after he admitted the shoplifting charge, plus other charges of unlawfully firing an air rifle near a dwelling and unlawfully possessing a .22 rifle and ammunition.
Police prosecutor Steven Greer said Dash and an associate set up targets on the fence of a Thompson Street address on April 21 and took potshots at them with the air rifle. The house was close to a petrol station and a medical centre.
Police investigating complaints found that Dash also had a .22 rifle in his bathtub. Dash said he was looking after the rifle for a friend.
On May 2, he was wandering around The Warehouse when he picked up a bag from a shelf and started placing items in it. Concerned that he was being watched, Dash dropped the bag and continued roaming the store, placing four pairs of socks, air freshener, a knife and food items in his pockets.
He then took socks and a pair of boots off the shelves, put them on and tried to walk from the shop without paying for items totalling $266.
Dash told police that he has made a "silly mistake".
- The Greymouth Star