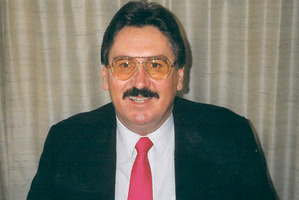 A pre-trial hearing for an ex pat New Zealander accused of murdering his wife in Canada has been adjourned.
Former Napier city councillor Peter Beckett, 56, was due to stand trial at Salmon Arm Provincial Court for the murder of his wife Laura Letts-Beckett by allegedly pushing her off a boat in 2010.
The pre-trial opened yesterday in Canada [Tuesday local time] but was adjourned until June 11 to allow time for Beckett to further consult his counsel, a court spokesman said.
Mrs Letts-Beckett, 50, died two years ago near Shelter Bay, about 50km south of the Canadian city of Revelstoke.
She was originally thought to have drowned in a lake when she fell from a boat while fishing with her husband because she was not wearing a life jacket and could not swim.
But after a year-long investigation, Beckett was arrested in August last year.
A further investigation resulted in additional charges of counselling to commit murder, with Beckett's alleged targets including his wife's parents, a policeman who investigated his case and a lawyer, Vancouver's revelstoketimesreview.com reported.
Beckett was a Napier city councillor from 1998 to 2001, and ran a tourism business.
- APNZ