Call for resignations over illegal actions in Ruatoki and claims of long-term damage done to race relations.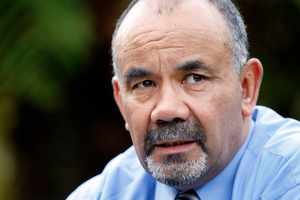 Maori MPs say police have escaped punishment for illegal actions after a landmark report finally confirmed that some operations during raids at Ruatoki were "contrary to law, unjustified and unreasonable".
Prime Minister John Key said he was taking advice on whether the Government should apologise to Tuhoe after the long-awaited Independent Police Conduct Authority (IPCA) report concluded police were justified in conducting raids in October 2007 but had illegally detained, searched and stopped people.
He said that it was "absolutely appropriate" that police said sorry for these actions.
In a statement, Police Commissioner Peter Marshall apologised for the illegal roadblocks and property searches while defending the police operation as a whole.
Police Minister Anne Tolley said she stood behind that apology. She also stressed four people were convicted as a result of the raids: "At the heart of it were very serious crimes."
The IPCA report and police apologies did little to appease Maori MPs. The Maori Party MP for Waiariki, Te Ururoa Flavell, said it was a "weird day in democracy" when the only remedy for illegal police operations was changing the police manual.
The report came five years after the raids because the IPCA had to wait until the court action against those arrested was completed. In that time, the Government has reformed search and surveillance powers.
Mr Flavell said the Search and Surveillance Bill, passed last year, retrospectively legalised the police actions.
He welcomed the authority's recommendation that police re-engage with Tuhoe but said it would take a long time to patch up the damage done by the raids. He felt the police commissioner's insistence that police actions were justified failed to recognise the greater damage done to race relations.
The IPCA report said the police should have given greater consideration to the historical and cultural context of the region - Tuhoe had one of the most profound Treaty of Waitangi grievances and has been involved in land disputes with the Crown for 143 years.
Mana leader Hone Harawira went further, calling for Mr Marshall and former Labour Police Minister Annette King to resign.
Ms King said Mr Harawira's demand was a "stunt" but added she was sorry police behaved illegally. She had found out about the operation three days before it occurred but had been surprised about the effect it had on children and the elderly.
Mr Harawira said the report had also laid the foundation for compensation claims. Mr Key said he doubted those detained illegally would receive any compensation and was unsure if the findings opened up the police to any civil claims.