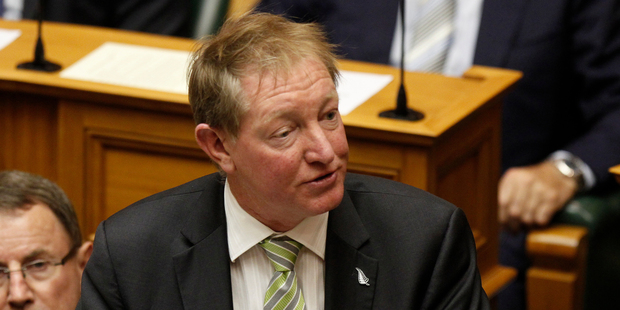 Auckland Council and Housing Minister Nick Smith still can't agree on legislation to give effect to their accord of two weeks ago to fast-track consents for 39,000 new houses.
Dr Smith, in the city yesterday to open two new houses for West Auckland charity VisionWest, said he had spoken to Mayor Len Brown and deputy Penny Hulse to clear up "misunderstandings" on a bill which he conceded "was drafted very quickly".
"There is a high level of commitment to make sure the legislation is consistent with the accord."
But Mr Brown, who was at the same event yesterday, said he still opposed the bill's provisions for the Government to designate areas where consents would be fast-tracked if councils failed to do so.
Mrs Hulse said she would refuse to sign the accord until the bill was amended to meet four other concerns. "I don't see that it's necessary to have a huge rush to sign prior to the legislation being amended."
The bill was introduced under Budget urgency last Thursday and submissions close next Thursday.
The accord, announced on May 10, aims to tackle Auckland's housing crisis by enabling the council to create special housing areas where consents for qualifying housing would be fast-tracked if they are consistent with the region's proposed Unitary Plan, which is due to be notified formally in September.
Developments would qualify if they include at least 50 homes in a "greenfield" (rural) area, or five homes on a "brownfield" site in an existing built-up area.
Independent panels would decide on consents within six months for a greenfield project or three months for a brownfield one.
The accord provided for notifying only adjoining landowners, and for appeals only on brownfield developments above three storeys.
However the bill provides for notifying adjoining landowners only "for whom the effect of the proposed activity would be more than minor".
Dr Smith said provisions allowing him to designate special areas would not be used if an accord existed with a local council.