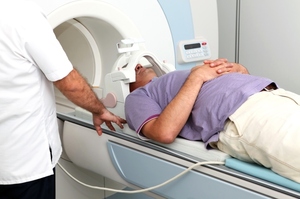 Health Minister Tony Ryall has given district health boards the hard word on cutting waiting times for diagnostic tests.
Although thousands of diagnostic tests, including MRI and CT scans, were being performed, people in some parts of the country were waiting too long, Mr Ryall said today.
His warning to DHBs comes after news a Southland woman with breast cancer had to wait nine weeks to see a specialist.
She secured an appointment only after she'd reminded staff at her GP's office to speak to the hospital about her referral.
Last July the Health Minister released guidelines that required boards to be 75 per cent compliant by the end of June this year as part of a three-year improvement plan.
The number of patients in the Nelson/Marlborough region waiting longer than six weeks for an MRI scan has increased by 50 per cent in six months.
Figures showed 224 people in the region were waiting longer than six weeks for their scan compared to 147 in September 2012.
Earlier this year a proposal for an MRI unit at Blenheim's Wairau Hospital was rejected by the DHB because of the cost.
Mr Ryall said that over the past four years, the Government had significantly increased the number of people having elective surgery and reduced the length of time people wait for a first specialist appointment.
"Our focus is now on reducing wait times for diagnostic tests where there are unacceptable waits.
Government has set a gold standard of 95 per cent of patients receiving their diagnostic tests in six weeks or less by 2015/16.
Mr Ryall said DHBs were introducing measures over three years to reach gold standard.
"Currently 75 per cent of patients across the country are receiving their CT scan within six weeks and just over half are receiving their MRI scan within six weeks.
"Most DHBs are doing well. However, in some areas, such as Dunedin, wait times for non-urgent routine MRI scans can be up to 35 weeks."
Capital and Coast DHB has increased the number of MRI scans performed by 25 per cent in the second half of last year by increasing its working hours, working closely with neighbouring DHBs and outsourcing some scans.
DHBs are now collecting data for a range of diagnostic tests to identify where there are hold-ups in their systems and where they can make improvements.
- APNZ