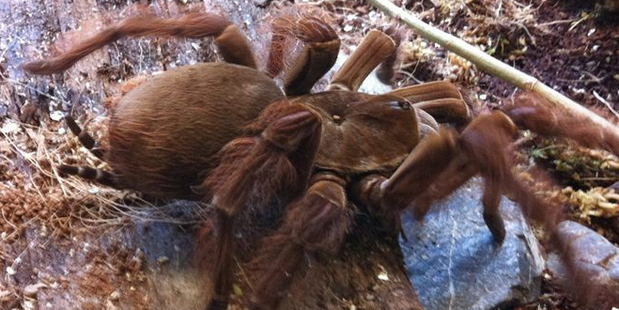 If you want to name the world's biggest spider you better get in fast.
Wellington Zoo has put a new listing on Trade Me, giving bidders the opportunity to name their newest arrival - a Goliath birdeater tarantula.
The arachnid is normally found in the rainforests of South America but is now calling Wellington home as part of the zoo's aim to establish a population here in New Zealand.
The six-year-old spider can live for up to 25 years and can reach a leg span of over 30cm.
The current bid sits at $500 with the auction closing at midday.