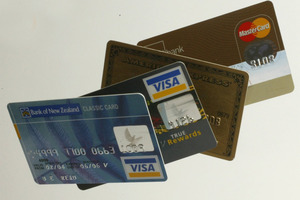 A Scouts employee who racked up more than $20,000 of personal expenses on company credit cards has been found to have been unjustifiably dismissed despite a finding that he treated the charity as a "personal bank".
Richard Uerata-Jennings was one of only a handful of staff employed by the Scouts Association of New Zealand, a registered charity that relies predominantly on volunteers.
Mr Uerata-Jennings' six-year employment was terminated on December 23, 2011 as a result of more than $20,000 of personal travel and expenditures he charged to his Scouts credit cards, of which he had only repaid $8000.
The Employment Relations Authority, in a decision published today, found Mr Uerata-Jennings deserved to be dismissed but the process was unfair because Scouts had failed to adequately investigate before he was sacked.
Mr Uerata-Jennings claimed other staff members used their company credit cards in the same way and it was "part of the culture of the office".
Although other employees admitted they used company credit cards for personal expenses, ERA member Trish MacKinnon said there was "no valid comparison to be made" because Mr Uerata-Jennings did not have authorisation for his charges.
Ms MacKinnon said Mr Uerata-Jennings "appeared to use his employer as a personal bank to finance his and his family's lifestyle choices".
"He was making regular repayments, but was increasing his debt at a faster rate than he was repaying it."
When he was dismissed, Mr Uerata-Jennings still owed $12,690 to Scouts.
Ms MacKinnon found Scouts bosses were flawed in their investigation of Mr Uerata-Jennings' expenses because they did not immediately consider his allegation that other senior employees routinely charged personal expenditure to company credit cards.
Ms MacKinnon said "a fair and reasonable employer would have properly investigated Mr Uerata-Jennings' allegations before it dismissed him to ensure it was not treating him more harshly than other employees who also charged personal expenditure to their employer's credit facilities".
"I consider Scouts had adequate resources to carry out a sufficient investigation but failed to do so."
An investigation later found other staff did use company credit cards in that way but most had approval from managers.
One former staff member's unauthorised expenditure was not realised until after he resigned. Another staff members is currently facing a disciplinary investigation because of her alleged unauthorised expenditure.
Despite the flawed investigation, Ms MacKinnon said Mr Uerata-Jennings' actions were "significantly blameworthy conduct" and as a result his compensation was reduced by 90 per cent.
His award of unpaid wages was reduced from $19,500 to $1950 and $5000 compensation was reduced to $500.
Ms MacKinnon criticised Scouts for not scrutinising monthly statements detailing Mr Uerata-Jennings' expenditure that were signed off by the CEO.
Although there was a lack of scrutiny, Ms MacKinnon said it did not mean Mr Uerata-Jennings' expenditure was approved.
"Scouts expected its employees to demonstrate integrity in their use of travel and credit cards and is not culpable for the failure of an employee to meet that reasonable standard," Ms MacKinnon said.
- APNZ