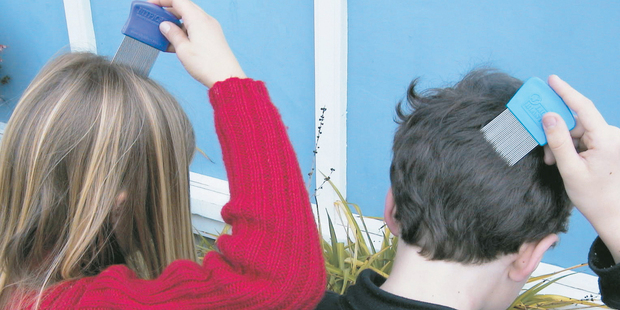 Stories making headlines around the regions today include parents so fed up with nits on their children they've resorted to drastic measures and a super opportunity for the "Advocate hero".
Parents have resorted to animal flea treatments to battle nits on their children.
The young man who dived into a roadside drain to retrieve a distressed damsel's dropped car keys has joined with three other teenagers in a bid to conquer the world.
A homeless man living in his car next to a Tauranga school is causing concern.
Police have hit back at claims they have not responded to crime around Flaxmere's Swansea retirement village.
A 15-year-old girl has been rescued after jumping off a bluff and swimming more than three hours to an island.
A visiting German farm worker had to be cut free from the mangled wreckage of his car after a head-on collision in Masterton.
Phoenix Gordon was kicked numerous times while trying to stop an assault in Napier but almost no one came to his aid.
This is why rubbernecking is bad.
Eight Tauranga supermarkets could be forced to stop selling beer and wine for the last hour of trading.
Energy Direct's 38 staff feel betrayed by the "hurried and secret" sale of their company.
While on a tour boat cruise earlier this month, a tourist reportedly saw UFOs above Queenstown, something disputed by experts.
Stan Walker is heading to Rotorua.
And finally free entry to V8 racing will be available for school children at the new look Pukekohe track.
Other stories making headlines around the regions today:
Accused covered in blood.
Bridge not only practical but beautiful.
Heat lamp blaze destroys bathroom
100th island kiwi for mainland.
Dairy robber jailed for armed raids.